On July 4th at approximately 12:02 a.m., Deputy Watterson, Deputy Coomer, Deputy Marshall, and K-9 Cyrus responded to an overdose call involving a male, identified as Anthony Fortner.
Upon arrival, Deputies observed Fortner unresponsive and not breathing, at which time they administered Naloxone.
Furthermore, Deputies observed syringes and crystal like substance that tested positive for Methamphetamine near and/or on Fortner.
EMS made scene and transported Fortner to Scott Memorial Hospital.
Two other individuals at the residence were identified as Brian and Felecia King. Upon further investigation, deputies located items in the back of the property.
Deputies Coomer and Marshall discovered a purse, a plastic bag containing a white crystal like substance that field tested positive for Methamphetamine, pills, and a green leafy like substance later identified as marijuana.
K-9 Cyrus was deployed to an area search of the property for any additional narcotics. K-9 Cyrus was able to show a positive indication for the possible presence of a narcotic substance near a shrub.
Felecia and Brian King were taken into custody at that time. Once Fortner was released from medical care, he was taken into custody as well. Brian King, Felecia King, and Anthony Fortner were booked at the Scott County Detention Center on the following charges: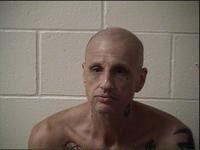 Anthony Fortner:
IC 35-48-4-13(b)FL6 ~ MAINTAINING A COMMON NUISANCE
IC 35-48-4-6.1(C)FL4 ~ POSSESSION METHAMPHETAMINE – AT LEAST 10 LT BUT LESS THAN 28 GRAMS
IC 35-48-4-11(A)MB ~ POSSESSION MARIJUANA/HASH OIL/HASHISH OR SALVIA
IC 16-42-19-18(FL6) ~ UNLAWFUL POSSESSION OF SYRINGE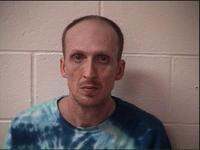 Brian King:
IC 35-48-4-6.1(C)FL4 ~ POSSESSION METHAMPHETAMINE – AT LEAST 10 LT BUT LESS THAN 28 GRAMS
IC 35-48-4-13(A)MB ~ VISITING A COMMON NUISANCE
IC 35-48-4-11(B)MA ~ POSSESSION OF MARIJUANA, HASH OIL, HASHISH OR SALVIA – PRIOR CONVICTION
Felecia King:
IC 35-48-4-13(A)MB ~ VISITING A COMMON NUISANCE
IC 35-48-4-6.1(C)FL4 ~ POSSESSION METHAMPHETAMINE – AT LEAST 10 LT BUT LESS THAN 28 GRAMS
IC 35-48-4-11(A)MB ~ POSSESSION MARIJUANA/HASH OIL/HASHISH OR SALVIA
IC 16-42-19-18(FL6) ~ UNLAWFUL POSSESSION OF SYRINGE
IC 35-48-4-8.3(A)MA ~ POSSESSION OF PARAPHERNALIA
IC 35-48-4-7(B)FL6 ~ POSSESSION SCHEDULE I, II, III, OR IV CONTROLLED SUBSTANCE – ENHANCING CIRCUMSTANCES