300 drones will take flight for two nights with Halloween in the Sky on October 22 & 29. The new drone and fireworks spectacular will be themed entirely to Halloween and will end with an announcement for 2023.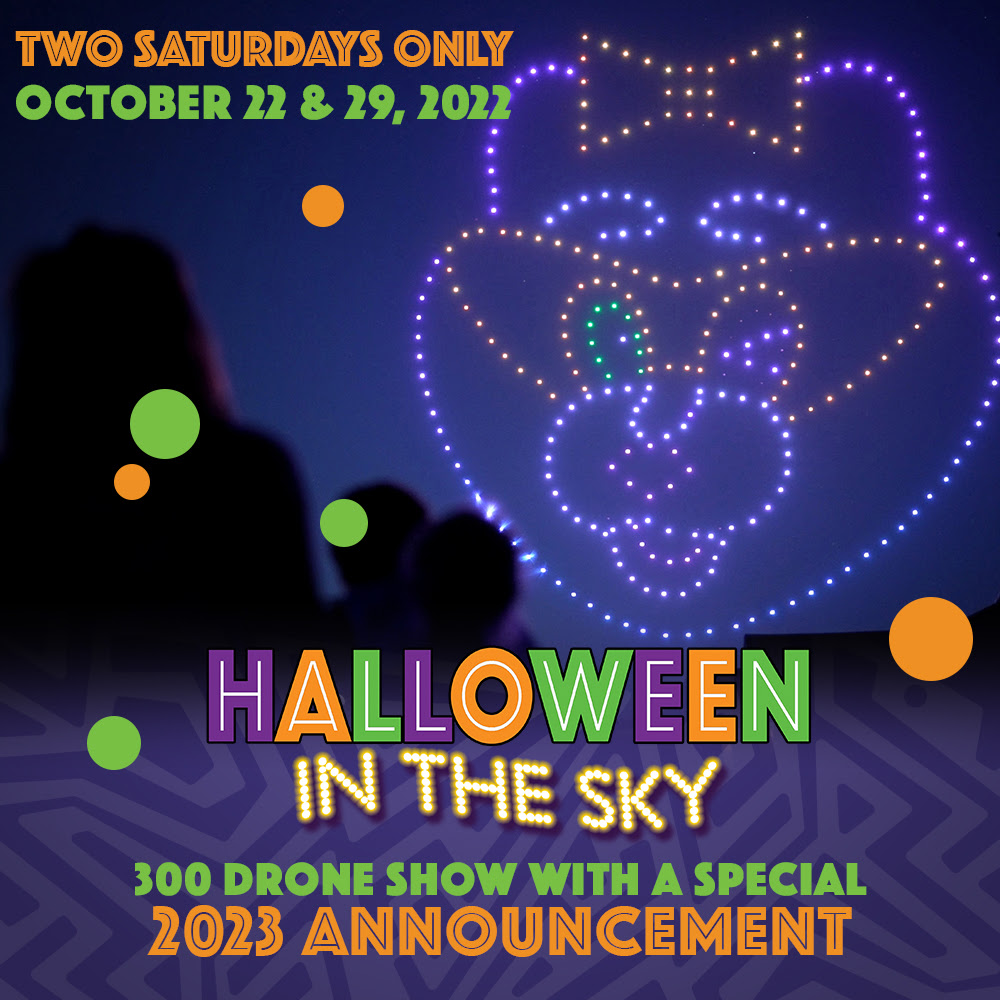 "This Summer, our 300 drone and light show, Holidays in the Sky was a tremendous hit with our Guests," said Leah Koch-Blumhardt, Director of Communications and Fourth-Generation Owner of Holiday World. "We knew we had to bring the 'swarm' back for an encore performance this year. Plus, is there a more spectacular way to make an announcement than with 300 drones?"
Halloween in the Sky will begin at 7:45 pm and is included in Guest admission on Saturday, October 22, and Saturday, October 29.
"If you missed Holidays in the Sky, you don't want to miss this one," adds Koch-Blumhardt. "The displays are mesmerizing—it's amazing what 300 drones can do!"
Happy Halloween Weekends is Holiday World's family-friendly fall event that runs weekends through October 30. The event includes the rides you love at Holiday World, plus Halloween-themed shows, food, and attractions!
Season passes for 2023 are on sale now and include the NEW Free Pre-K pass. Guests who purchase before October 12 get the best price of the year and can set up an easy payment plan. For more information on season passes, visit HolidayWorld.Com/SeasonPass